Second Night Out.
After an unexpected power outage at Fontana Lodge, I managed to get on the trail by 1pm, amidst a flurry of picture-taking.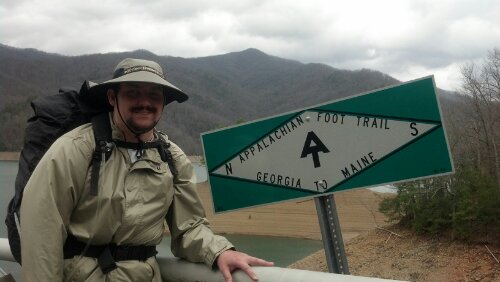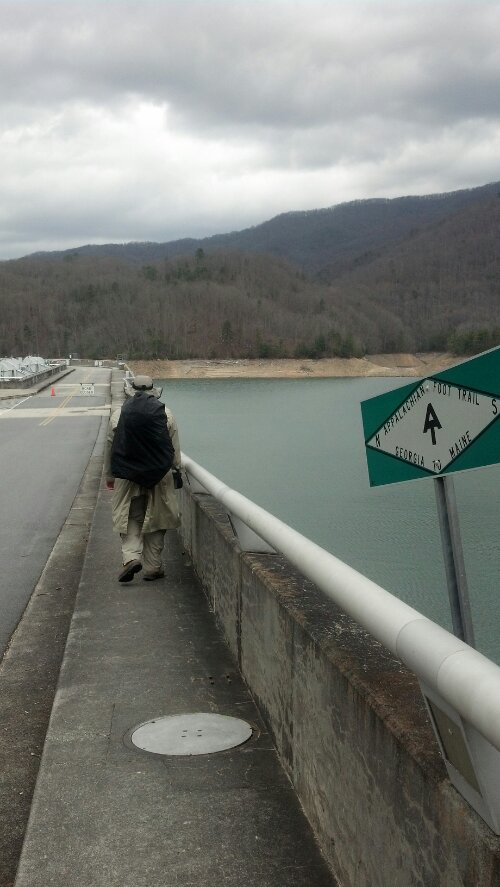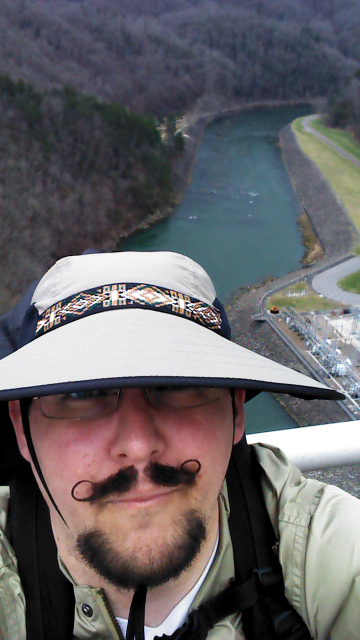 The climb up and in was pretty easy, but I quickly discovered I wouldn't be able to wear my right ankle brace. It made my tendonitis in that right foot flare up within the first mile. The problem went away as soon as I removed it. Halfway up the mountain, I was tightening my hip belt when the buckle blew out. If anyone out there knows how to buy a 2-inch-wide buckle-type thing, please do it and send it to me in Hot Springs. I tied the belt in a knot and kept climbing.
I was almost to the top of shuckstack when it started raining, and the rain kept up all evening long. The trail turned into a slip-and-slide around mile 7, and I still had 3 to go. When it stopped I was working my way up Mollie's Ridge, where the trail was iced over and the weather turned into a moving cloud. I could see the water vapor moving sideways across my headlamp (for it got dark before I reached the shelter). I stepped in and everyone was already asleep, so I quickly changed into dry clothes and hung up the wets, and set out a bottle to catch the second rainstorm's water.
I had a hard time getting to sleep, and I think I was the only one awake past real midnight. I woke up when everyone else in the shelter did (Count, Eli, Sunflower), but stayed in my bag and out of their way, planning on leaving well after them, just in case it rained again. I left about an hour later. I was about a mile into my hike when I realized I had left my rain coat back in the shelter. So, two extra miles were added to my hike. I lost enough time that I was unable to complete my plan of making it to Derrick's Knob Shelter, so today was only a 6 mile day. Of course, it was a very interesting six miles. The hoarfrost on the trees started melting around 2pm, creating a rain of ice shards.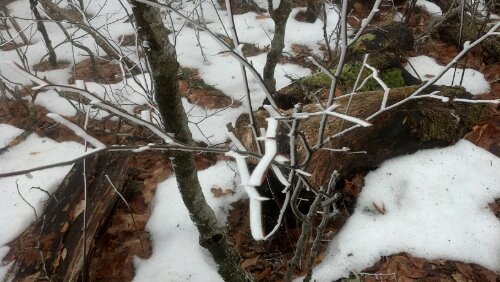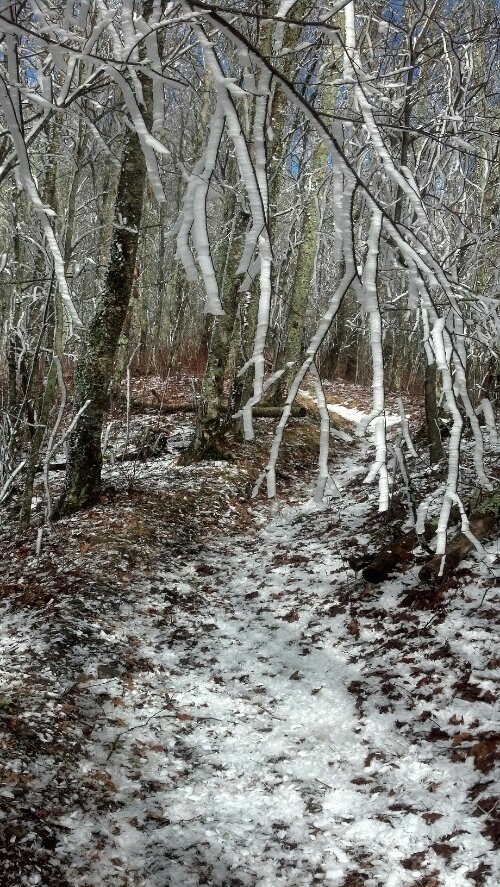 I made it to Spence Field Shelter around 4:30, and Dovetail and Caribou already had a fire going. Some old-timers section hiking the Smokies pointed out there was a privy here and the next section of the AT was the hardest bit in the Smokies, so I was convinced to stay here rather than push for Derrick's Knob. Dovetail had an interesting message on his camp shoes.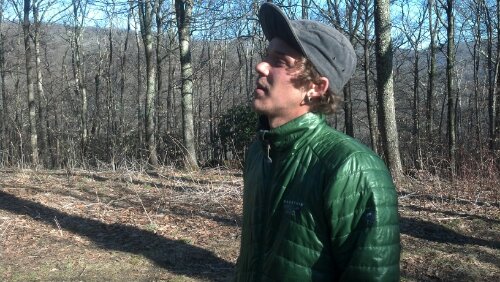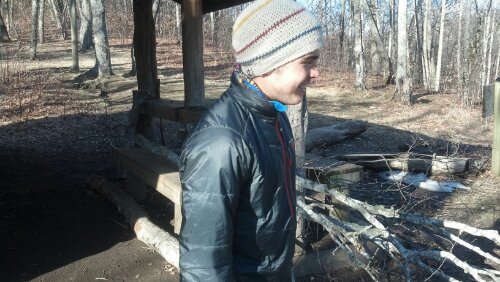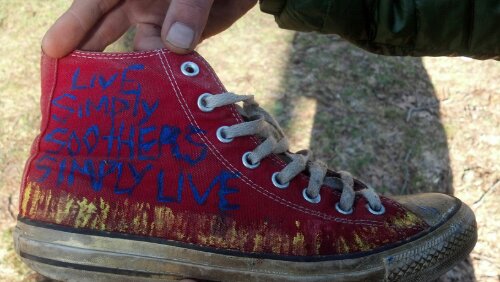 This shelter is full up with spring breakers, so I'd best go roll out the sleeping bag. Next post from Clingman's Dome in two days (hopefully)!